The annual Mr Ugly competition has, perhaps unsurprisingly, struggled to draw willing contestants since its inception.
Maison Sere was more than happy to put his name forward, however, and he's now even happier after he dethroned the three-time champion to take the prize.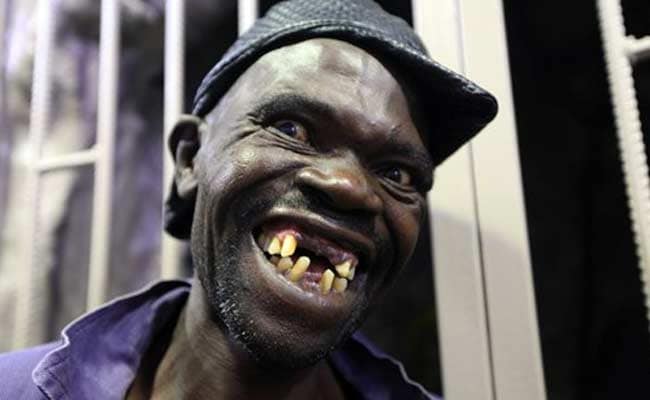 New winner of Mr Ugly 2015 smiles widely after dethroning three-time champ
For three years just 10 people entered Mr Ugly, and for three years William Masvinu wiped the floor with the competition to be named the winner.
But this year in Harare, Zimbabwe, an additional 25 contestants threw their hats into the ring and it was the gap-toothed Sere's turn to shine.
Organisers said that they were looking for a 'natural ugliness' this year.
AP reports that Mr Sere won in 'controversial' circumstances, though they fail to expand on that point.
Copyright © Real Info Zone.
All rights reserved.
Distributed by
Real Info Zone
Global Media (
www.realinfozones.com
). To contact the copyright holder directly for corrections — or for permission to republish or make other authorized use of this material,
click here.
Real Info Zone publishes around multiple reports a day from more than
40 news organizations
and over
100 other institutions and individuals
, representing a diversity of positions on every topic. We publish news and views ranging from vigorous opponents of governments to government publications and spokespersons. Publishers named above each report are responsible for their own content, which Real Info Zone does not have the legal right to edit or correct.
Articles and commentaries that identify Real Info Zone as the publisher are
produced or
commissioned by Real Info Zone.
To address comments or complaints,
Please Contact Us.