International Monetary Fund chief, Christine Lagarde was at the Presidential villa today, 5th of January, 2016.
According to Reuters, speaking at the presidential villa in the capital Abuja moments after holding talks with President Muhammadu Buhari.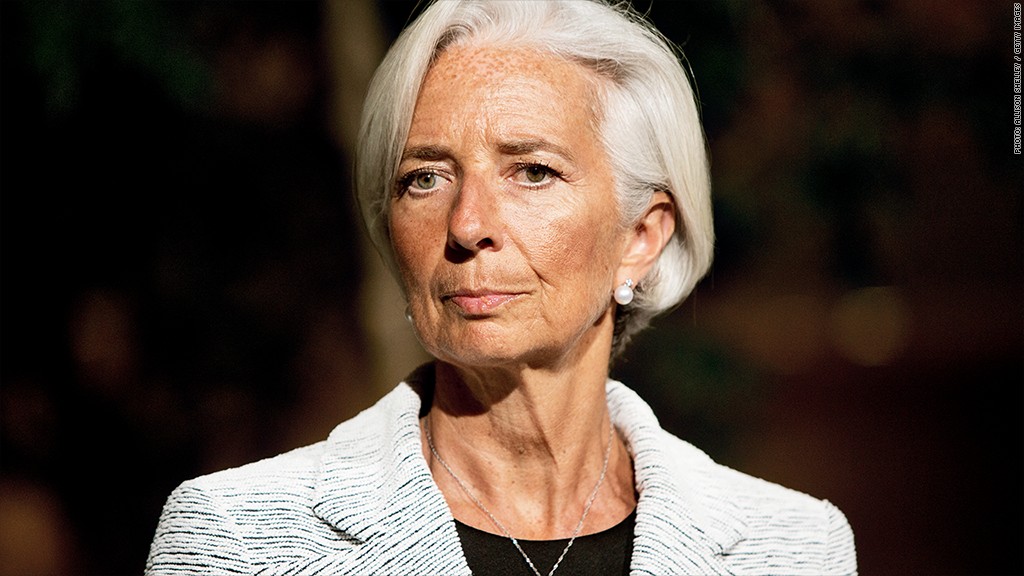 Read What IMF Boss Said About President Buhari's 2016 Budget
She backed Buhari's fight against corruption terming it "very important" and said the president's reform push could have a positive impact in the region.
According to The Whistle, speaking on Nigeria's 2016 budget, she said, "A team of economists is going to come here (Nigeria) next week to review and audit (the Bill) and have a good discussion with the government authorities to really assess whether the financing is in place, whether the debt is sustainable, whether the borrowing costs are sensible and what strategy must be put in place in order to address challenges going forward".
Copyright © Real Info Zone.
All rights reserved.
Distributed by
Real Info Zone
Global Media (
www.realinfozones.com
). To contact the copyright holder directly for corrections — or for permission to republish or make other authorized use of this material,
click here.
Real Info Zone publishes around multiple reports a day from more than
40 news organizations
and over
100 other institutions and individuals
, representing a diversity of positions on every topic. We publish news and views ranging from vigorous opponents of governments to government publications and spokespersons. Publishers named above each report are responsible for their own content, which Real Info Zone does not have the legal right to edit or correct.
Articles and commentaries that identify Real Info Zone as the publisher are
produced or
commissioned by Real Info Zone.
To address comments or complaints,
Please Contact Us.